Stream your music effortlessly from any room in your house
Power to the music.
We understand how important music is to you. That's why we spend ridiculous amounts of time and energy crafting products that provide exceptional sound—and exceptional experiences—for people who share our passion.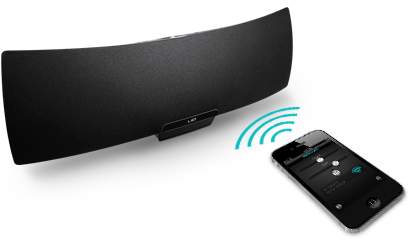 Let your music fly.
The Logitech UE Air Speaker with Apple's AirPlay® technology harnesses your home Wi-Fi® network to stream uncompressed audio from your iPad, iPhone, iPod touch or laptop.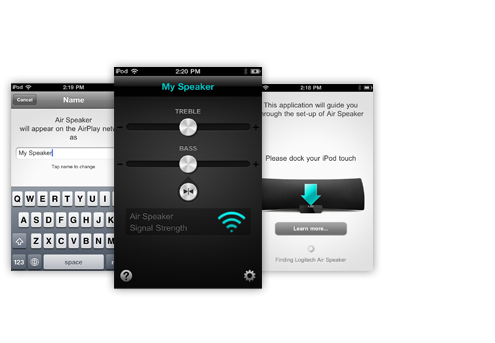 More music. Less setup.
Just dock your iPad, iPhone or iPod device and follow the simple on screen instructions.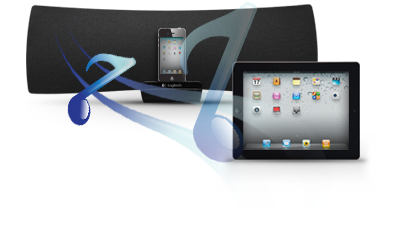 Take turns playing DJ.
Stream tunes from your iPad, your friends' iPhones or your laptop—no pairing required.

We're obsessed with sound.
We've supplied some of your favorite speakers and speaker docks for years. With the Logitech UE Air Speaker, we're setting a new standard for good looks and incredible sound. Its subtle curves and sleek piano-black finish look great in any room. And its custom-tunes acoustics delivers a big soundstage with impressively detailed, stereo sound.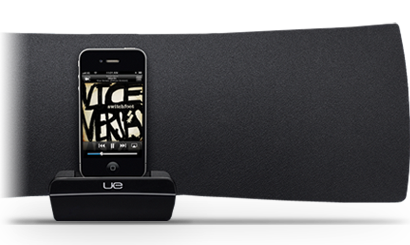 And there's a space to park it, too.
Now there's never a reason for the music to stop. Pop open the hideaway drawer to reveal the Apple Dock Connector and charge your iPad or iPhone when it's low on power or to play music from your iPod classic.
From:
logitech.com