Introduction: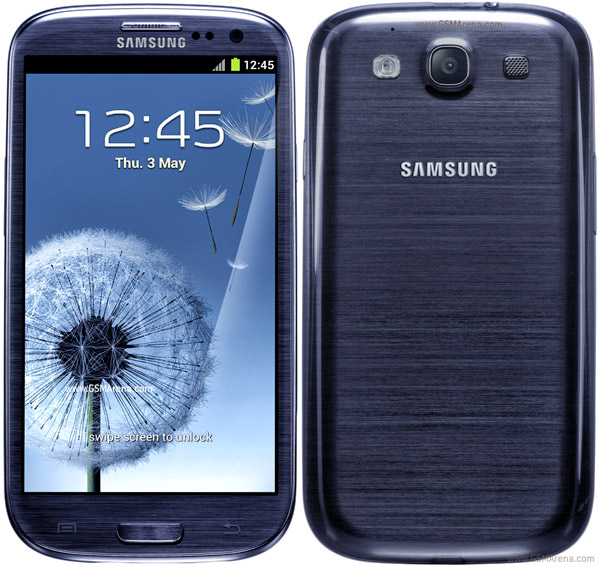 Samsung kick-started its whole Galaxy line of Android phones back in 2009 with the launch of the
Samsung Galaxy I7500
– the first Android smartphone of the manufacturer. Initially, there wasn't such great interest in the product; it was an OK device with moderate specs and no special feature to spawn interest. This was the beginning of Samsung's Android business – no fanfares or great expectations. The company was still trying to figure out if there's potential in the open-source platform.
A few months later, at the end of 2009, Motorola somehow managed to nail it with its new Android phone, the
DROID
, exclusively available through Verizon. And this turned out to be the moment Google (and the entire Android community, as small as it may have been at that time) was waiting for. In just a few months, everyone knew about Android, and it was mainly Motorola that gained from this. Never wanting to be left out of the limelight, Samsung went back to the lab, firmly decided on crafting the ultimate Android phone, or the ultimate Galaxy phone, to be more specific. In mid-2010, the South Korean company was ready with its new product and unveiled it to the world. Named
Samsung Galaxy S
, it was a phone that didn't catch the eye, but managed to get every geek excited with its hardware characteristics. With Android becoming more and more popular as an alternative to iOS, and with the Galaxy S basically being the best Android had to offer at the moment, the phone just couldn't fail. And it didn't – the Galaxy S went on to become one of the most popular Android phones ever. Now, the obvious question is how do you follow such a successful product. How do you follow the Galaxy S? Well, with the
Galaxy S II
, of course! Introduced in 2011, the Galaxy S II actually become something like the people's champ in Android Land. Even when newer models with significantly refined user experiences began to show up later, users preferred to hold on to the Galaxy S II, claiming that it's still unbeatable in many areas. In a way, that meant that all these people were waiting for the
Galaxy S III
.
Well, it is now 2012, and the time has finally come for the Galaxy S III to show up on stage. The difference between this launch and those of the Galaxy S's before it is that the expectations of the audience are much higher now. People were waiting to see the next BIG thing in the world of wireless. They weren't hoping for a top-notch specs sheet – that was pretty much taken for granted. They were hoping for a ceramic body, a new, premium design that would not only get the job done, but would also spark a few envious glances along the way. That's why many were kind of disappointed after the official announcement of the handset, because it wasn't really what you'd call a looker.
However, our first impressions of the Samsung Galaxy S III were quite positive. Yeah, the handset may not be so eye-catching, but it isn't bad, and it does run incredibly smooth; plus, it has learned some very cool new tricks, in an attempt at enhancing our user experience. The time has come for us to take a good, in-depth look at the device and see just how much of a Galaxy S this new Galaxy S III happens to be.
Design:
PLASTIC BUT BEAUTIFUL
The Galaxy S III is a departure from the styling seen with the Galaxy S II. Now, the phone has rounded corners that give it a somewhat friendlier look. Gone is the simplistic rectangular silhouette of the S II, making way for a new, pebble-inspired shape. Overall, Samsung has claimed to have been very inspired by Nature when it comes to the Galaxy S III, trying to make the phone as people-friendly as possible.
Meanwhile, due to a radical increase in screen size, the phone's overall dimensions are much bigger compared to its predecessor. The Samsung Galaxy S III is definitely on the bulkier side, which makes it extremely difficult to operate if you have to use just one hand. The home key, which is positioned near the bottom edge of the phone, is often hard to reach because of the handset's size. Anyway, the Galaxy S III isn't significantly bigger than the rest of the top models in its class, so having such big dimensions is now pretty much standard. Samsung has tried to decrease the size of the bezel so that the bigger screen doesn't impact the overall device dimensions dramatically, but even with those efforts, the S III is as big as the
Nexus
, which is already quite big.
The inspired by nature design of the Samsung Galaxy S III feels good in the hand
With that out of the way, the device by no means looks bad. Its inspired by nature design is actually quite relaxing and feels good in the hand. Due to the phone's thinness (8.6mm) and light weight, the Galaxy S III doesn't feel too much like the bulky phone that it is.
As we said in our introduction, many fans hoped to see a new fancy ceramic coating used for the S III, which would have given the handset a new, premium
appearance
. Unfortunately, that didn't happen, and we were treated to the good-old plastic solution. This has practically guaranteed a relatively light (good), but also uninspiring (bad) construction. Samsung has come up with the name "Hyperglaze" for the specific finish of the utilized plastic, but we couldn't find anything that special in it. It's just a glossy plastic with an OK texture on it.
There are just three physical
buttons
on the Galaxy S III (actually four, if you count the volume rocker as two buttons). The home key, situated under the display, is surrounded by old-school capacitive menu and back keys. Apparently, Samsung isn't willing to make the switch to on-screen navigational keys for its flagship line just yet. We aren't big fans of the exact position chosen for the home button and even the capacitive keys surrounding it. They don't take the center of the plastic area
below the screen
(considering the vertical axis); instead, they are placed a bit lower. While this may sound as nitpicking to you, it does have a significant (negative) effect on the appearance and comfort of using the phone. It has a negative effect on the appearance, because the home key look very good in this position, while the comfort is compromised because the capacitive keys sit too close to the edge, meaning they are easy to press accidentally (yep, we had many of those frustrating moments).
The
home key
and
volume rocker
respond well when pressed, but the
power/lock key
isn't very well made. We noticed that it's not particularly clicky and you can hardly tell if you've manged to press it just by feel.
Of course, there's the usual
3.5mm jack
at the top, as well as
microUSB
at the bottom. The glossy back houses an
8MP camera with LED flash
and the speaker grill justify beside it. Interestingly, gone is the characteristic bump that's present on the lower-back sides of the Galaxy S and S II. Not that we'll be missing it much. Removing the flimsy back cover will grant you access to the Micro-SIM and microSD card slots.
Power key (justify) 3.5mm jack (top) Volume rocker (left) microUSB port (bottom)
The sides of the Samsung Galaxy S III
Back Rear camera Battery compartment
Overall, we aren't blown away by the looks of the Galaxy S III. The phone is OK to look at, although it doesn't stand out when you put it next to its competition.
Hardware
At first blush, we were a little disappointed that Samsung didn't intend to push the design envelope with its new flagship. That's not to say we were repulsed: it just looks a lot like an amalgam of all the Galaxy phones we've seen in the last year. It flies closer to the Galaxy Nexus than the Galaxy S II, with a shape and contour all too similar to Google's first Android 4.0 handset. In the hand, the 4.8-inch screen is counter-balanced by the thin bezel, resulting in a shape that is still comfortable to hold. It feels very light, a mere 133g (4.7 ounces -- just a smidgen heavier than the HTC One X), and measures 8.6mm (0.34 inches) deep across its central waistline. (That's right, there's no more chin.)
A glossy plastic coats both the front face and flat battery cover, with a particularly attractive finish on the Pebble Blue option, making it our early favorite over the Marble White. A slightly different (but still glossy) plastic follows around the edge of the device. Thankfully, the absence of a metallic chassis does nothing to hurt the feeling of quality or solidity in the build.
The phone retains the physical home button, though it's now slimmer and generally less visually obvious. It's flanked by a pair of capacitive buttons that light up and disappear, and as expected there's the camera module, flash and loudspeaker at the back.
The 8-megapixel camera looks to be very similar to what we've seen on both the Galaxy S II and Galaxy Note -- which means it's a pretty capable shooter, although we're withholding judgment until we can test it out it in a mix of scenarios. Instead of shaking up the camera hardware, Samsung's pushed forward with the software interface -- something we've gone into more detail here. In brief, the new camera app supports dual still and video capture, adds face tagging for existing contacts and boasts improved face identification and tracking.
The screen is a 4.8-inch HD Super AMOLED display. The bad news? The lack of a "Plus" in that name means it's PenTile, which means that pixelation is still visible despite the 306 ppi density, due to the sharing of sub-pixels. The good news is that the resolution is still really good, and should suffice for all but the most eagle-eyed -- although if you're still not sure you can check out our own microscopic comparisons right here. It's also nice to see that the panel is cocooned in Gorilla Glass 2, besting its relative's fortified face, and it also offered great viewing angles.
The Galaxy S III's beating heart is Samsung's new 1.4GHz quad-core Exynos processor, aided by a fresh GPU that is supposedly 65 percent faster than the companion Mali 400 graphics chip on the Galaxy S II. Unfortunately, we didn't have time to give GTA III a blast, nor run our typical benchmark apps, but in any case the model we played with was not final hardware. That said, we were able to grab a quick SunSpider browser performance score of just under 1,500ms, putting the phone below HTC's white polycarbonate wonder -- but lower is better, by the way. Whizzing around the native apps and web browser was as pleasant as we expected, pinch-to-zoom pinged into action, while multimedia playback was effortless, irrespective of the software additions that Samsung has thrown into the mix (more on those in a second).
The phone houses a removable 2,100mAh battery, with a wireless charging option already in the works. Next to the battery and space for a micro-SIM, you'll find an increasingly rare microSD slot, whose absence was one of the main criticisms leveled at the Galaxy Nexus, not to mention the HTC One X. This expandability sits alongside 16GB, 32GB or 64GB of internal storage, depending on which variant you buy. Other connection options here include Bluetooth 4.0, WiFi Direct, DLNA, an MHL-compatible micro-USB port and headphone socket, with NFC connected to the battery unit.
Battery
Samsung has managed to keep the thickness of the Galaxy S3 pretty comparable to the Galaxy S2 (OK, 0.1mm thicker) but upgraded the battery from 1650mAh to 2100mAh, promising a much larger capacity and therefore longer life.
However, with all those extra pixels (1280 x 720) to drive and more cores – we're not sure whether this will actually translate to better battery life or not. Samsung has promised that the power management will be more intelligent than ever before, but we're yet to play a good half hour of HD gaming and then a monster movie marathon on the S3.
Software
Samsung's pitch to us focused heavily on the software. Pure Android enthusiasts may wince at the sight of TouchWiz (overlaid on top of Android 4.0.4) and from the brief time we played with the device, Ice Cream Sandwich looks a lot like how it arrived on our updated Galaxy S II -- it's not close to a stock Android experience. Instead of messing with its UI, Samsung has concentrated on specific apps -- and plenty of new gesture functionality.
Five icons populate the base of the screen, including the app drawer, while the homescreen itself has a more typical four-icon-wide berth. "Inspired by nature, designed for humans" is the winsome philosophy behind the Galaxy S III. In terms of the nature thing, this basically means that the phone comes loaded with some splashy water graphics and sound effects as well as plenty of seasonal wallpapers (including some new smart wallpapers like a background news feed).
The built-in keyboard is perfectly functional; at this screen size there's simply a greater likelihood of hitting the letter you're after. The menus and icons are all drawn in Samsung's TouchWiz style, though there are some new additions, including lock screen app shortcuts. In fact, the lock screen is where Samsung's new "intelligent" smartphone starts showing its gesture antics -- part of its "designed for humans" mantra.
Once enabled in settings, you can tap and hold the screen, rotate the phone horizontally and you'll be sent to the camera app. Using the same accelerometers, a new calling function will dial whoever's contact details you have displayed when you raise the phone to your ear. Keeping with the contextual phone skills, Samsung's Smart Stay feature makes the device detect (through the front-facing camera) whether a face is looking at it in order to switch the display on or off. A little eye icon would appear on the notification bar when it was seeking out our face. Similarly, Smart Alert will display any missed calls or notifications when you pick up the phone, using the built-in accelerometer. It's the sort of magic that HTC's been using for a while, but it does help the new phone to stand out from Samsung's existing phones that are starting to blur together.
S Voice is Samsung's latest effort to introduce voice interactions to its phone series, but unfortunately it wasn't working during our briefing. We've been promised that your commands will be able to unlock the phone, control the music player and capture photos. Samsung also told us that it's already working with third-party apps to build up similar functionality for those too. Like a certain voice assistant rival, it does require a data connection because voice patterns are processed in the cloud. S Beam was in a more generous mood during our hands-on, riffing from Google's Android Beam while using WiFi in tandem with NFC to share meatier files. Beaming through NFC peaks at around 400Kbps, but that's only for pairing and smaller files -- sharing media engages WiFi Direct at up to 300Mbps, according to Samsung. We saw a 10MB video file bounced between two phones in an instant. It's a very nice show-piece, although the necessity for all your S Beam sharing partners to upgrade to the Galaxy S III does inevitably taint that offering.
Samsung Galaxy S III Popup Play Feature:
AllShare Play shares your media content with the big screen, while AllShare Cast will duplicate your phone's display for big-screen gaming. (Samsung told us that it's working on populating its own game hub with optimized titles, although it was still keeping quiet on any specifics.) Like S Beam, this is also broadcast through WiFi Direct to a compatible TV, rather than through DLNA -- although the handset does technically still support DLNA.
A new feature that best showcases the phone's new Exynos muscle is Pop Up Play, which plays a video file on top of any other app in its own window. Playback is limited to the native media player -- no YouTube greatest hits on top of your email just yet -- but the window can be moved around the screen and at its fixed size covers just under a sixth of the full screen.
To recap: this is a good-looking phone, with an impressive high definition Super AMOLED screen and a processor that looks likely to spar for top spot among Android devices. However, Samsung hasn't responded to the recent trend for stand-out build and materials and this new flagship feels a lot like all its older relatives; given the whole "nature" spiel, some smart new finish would have been nice. It's no doubt this lack of wow-factor hardware that has led Sammy to emphasize software progress instead, and indeed there are plenty of intriguing TouchWiz features that warrant further investigation on a finished handset -- assuming you're not a vanilla Android die-hard. Glacial hardware design progress aside, if Samsung manages to get these new features polished up and working flawlessly, the company might well have another bestseller. And yes, we'll take the Pebble Blue, please.
Display:
Samsung has been an innovator when it comes to screen technology in phones. Its AMOLED-based screens have been customer favorites for a long time now, and obviously the company intends on sticking with that tech in the long term. In the Galaxy S III, what we have is an enormous
4.8" HD Super AMOLED display
, with
resolution of 720x1280 pixels
. As with every AMOLED screen, this one has extremely saturated colors. In some situations, like when browsing the web, for example, this doesn't look great, as we aren't really used to such "colorful web" experience. It doesn't seem natural, so to speak. However, in many other situations, like viewing photos, watching video or playing games, having such vibrant colors really pays off. Thankfully, Samsung has added an option in the settings which allows you to change the saturation level. This way, purists can simply select the "Natural" preset and they'll get a much more... natural-looking image. And for those wanting even higher saturation, there's the "Dynamic" preset.
When you combine the screen's vividness with the great contrast (black color that is completely black, not just very dark gray, as in LCD displays), multimedia consumption does get much more enjoyable, compared to the LCD experience.
Many were actually disappointed when it was announced that the S III will use a
PenTile matrix
for its screen, instead of a regular RGB one as in its predecessor. Just recently, Samsung USA's Philip Berne shed some more light on why Samsung decided to stick with PenTile. Obviously the reason is in the longevity – according to Samsung, a PenTile-based AMOLED screen will keep its initial quality for a longer time, compared to an RGB AMOLED one, which will suffer from deteriorating blue subpixels over longer periods of time. Well, since we don't really find the traditional drawbacks of the PenTile screen to be that visible in the GS III, that seems like a good decision by Samsung. If you look very closely at the screen of the Galaxy S III, you will notice some pixelization going on here and there, but when you look at the screen from a normal distance, those nasty dots aren't really visible, due to the high resolution.
With Apple iPhone 4S With Samsung GALAXY Nexus With Samsung Galaxy Note
The Samsung Galaxy S III (left)
It's a good thing that Samsung has tweaked the color temperature so that colors are a bit warmer. As you know, AMOLED displays are notorious for their overly cold colors, but the HD Super AMOLED display of the GS III is a step in the justify direction. The reproduction is still far from the accuracy of LCD panels, but hopefully we'll get there, some day. Outdoor visibility is mostly fine, although not the best. You'll be able to get a thing or two done, but with difficulty. Usually a strength of AMOLED displays, viewing angles a pretty good here as well. When you start tilting the phone, colors almost immediately lose the little warmth that Samsung has managed to achieve, but all in all the image quality remains quite good.
Interface:
You didn't expect anything less than
Android 4 Ice Cream Sandwich
, did you? Thankfully, the Samsung Galaxy S III doesn't disappoint, as it comes with the latest version of Google's mobile OS. This is very important, especially when you have in mind that Samsung isn't particularly quick when it comes to its software updates. Ice Cream Sandwich is a major update to Android, bringing lots of UI refinements and some great features like the comfortable multitasking functionality that's accessible with just a single touch of a button.
Most of the good stuff from ICS has been kept in the Galaxy S III, although Samsung has added the usual amount of differentiation in the form of the latest TouchWiz interface. This time around, though, it's willing to market it as
TouchWiz Nature UX
, because of its inspiration by Mother Nature. That's OK with us, since we're fans of Nature as well. The cool thing here is that the whole Nature theme doesn't end with the water lockscreen, but actually translates to some nifty features of the handset, but we'll tell you more about those in a while.
The Samsung Galaxy S III comes with TouchWiz Nature UX on top of Android 4 ICS
The new TouchWiz is very similar to the old one in terms of visuals. You can definitely tell that it's a Samsung handset right away. Key elements like the multi-page homescreen and horizontally-scrolling main menu have been retained, with only minimal, mostly cosmetic changes made to them. With other areas of the UI like the Contacts app, for example, you won't even be able to spot a difference. Some other apps, however, have been entirely replaced with other, proprietary ones. For example, the stock Calendar has given way to S Planner. We would have preferred it if the stock option was kept available, but this isn't such a pain, considering the numerous third-party offerings in Google Play. If you don't like a particular built-in app, you can always find a (free) substitute in the store.
All in all, TouchWiz Nature UX is an evolutionary step in the right direction for TouchWiz. It refines some elements of the UI, making it appear more mature and polished overall. This is the first version of TouchWiz that we wouldn't replace with something more stock-looking.
Special features:
There are some special new features that Samsung is introducing along with the Galaxy S III. Most of them are designed to ease your life and make the Galaxy S III appear more people-friendly, but we'll let you judge how useful they will be in your case:
S Voice
: This is Samsung's version of Siri, so to speak. It's your intelligent personal assistant. You can ask it all kinds of stuff, and in case it manages to "understand" what you've said correctly, there's a good chance that you'll get what you're looking for. We organized a quick head-to-head match vs Siri, and are happy to report that S Voice performed just as well. Here are a few examples of what you can use S Voice for:
- going directly to an app like the camera by saying things like "I want to take a picture";
- put an alarm to "Snooze" after it rings;
- play music, skip and pause tracks;
- control settings; for example, you can turn Wi-Fi on or off with your voice.
S Voice
SmartStay
: This is actually a rather cool feature, which prevents the display from timing out, while you're looking at it. It works by using the front camera to track your eyes and determine if you're still looking at the phone. Naturally, when you finally doze off, the phone will get a good nap as well (read: the display will turn off).
S Beam
: This one uses Wi-Fi direct to let you easily transfer an image or video file to another compatible Galaxy phone. In order to do it, you just have to touch the backs of both phones together, and your file transfer will commence.
AllShare
: Samsung is using Wi-Fi Direct connectivity in AllShare now for a complete set of categories like AllShare Cast for video streaming, AllShare Play for file sharing, and Group Cast for sharing screens with multiple other devices on the same Wi-Fi network, pretty cool. The camera department is not forgotten either - the Buddy Photo Share sends photos directly to the people whose faces it's recognized after you take the shot, for example, and you can set it to be automatic. There will be an SDK for application developers to take advantage of the new AllShare possibilities.
Apps:
The Samsung Galaxy S3 has a similar number of pre-installed apps – well, mostly Hubs, but other like S Suggests and S Memo are pretty clear on what they are.
We're wondering if the Hubs available on the S3 have been pared back from the Galaxy S2 – we saw no Reader Hub for magazines and newspapers, and the Social Hub to unify your social networking accounts and email wasn't anywhere to be seen either.
But the likes of the Video Hub are now available to take its place – and this will be a real portal to movies on the go to take on HTC Watch and the (also installed) Play Movies from Google.
We've not been given information on how much said movies will cost from Samsung, but we've been told the collaborations with studios is pretty comprehensive from the outset.
The Music Hub is also present and correct, with music available to buy (sadly not stream) but still not any cheaper than can be found on the Amazon MP3 store.
Gamer Hub is a more interesting proposition, as Samsung has managed to get some top titles on board that really make use of the quad core graphical power and HD screen.
Samsung is touting up to 65% improvement over previous GPU capability on the Galaxy S2, so it will be interesting to see what that actually looks like in real terms – and when it comes to pounding the battery.S Beam is also present – which is a turbocharged version of Android Beam from Google, allowing you to send content between phones over NFC.
Messaging:
Typing text using the
on-screen QWERTY keyboard
of the Galaxy S III is a joy. Thanks to the large
4.8" screen and the good design of the on-screen QWERTY keyboard, you won't find it difficult to type out even longer messages using the landscape or portrait modes. Of course, for those who happen to not like that particular keyboard design, there's always the possibility to download a different one from Google Play. But since we're kind of lazy in this respect, we really appreciate it when we can get away with the stock software.
The on-screen keyboard of the Samsung Galaxy S III
Since this is an Android 4 device, support for all kinds of
email
services are available, and if you are a Gmail user, you probably won't find a better option (except for the top-end phones from other manufacturers).
Email
Of course, Samsung's own ChatON social service is pre-loaded on the Galaxy S III for those users who could use a new method of cross-platform text communication.
Internet:
When we get our hands on a new super-high-end smartphone, we expect to get the best web browsing experience possible. And while some other such phones which came out this year didn't really deliver, we're happy that the Samsung Galaxy S III is presenting us with a brilliant
web browser
. It just flies – it loads pages in an instant, scrolling and panning are super-fluid, there are no irritating slow-downs, text reflow, delays or anything. It's just you and the content – there's nothing to distract you from enjoying your stuff. Overall, this is one of the very best (if not the best) phones for surfing the internet we've seen.
What makes things even better is the seamless support for the
latest Adobe Flash Player
. Thanks to the extremely capable quad-core processor, there really isn't a very noticeable difference in performance between navigating a Flash-heavy webpage with the plug-in turned on and off – in both cases, scrolling and zooming remain smooth.
The Samsung Galaxy S III is presenting us to a brilliant web browser
We disliked the fact that in Samsung's pre-ICS phones, you couldn't pan the page while doing multi-touch zooming. Some other manufacturers out there had this feature turned on, like Sony Ericsson, for example, but not Samsung. Thankfully, with Ice Cream Sandwich, Google made this form of navigation standard, and it's now present in the Galaxy S III.
The global version of the handset comes with quad-band GSM
connectivity
, as well as quad-band 3G support (850, 900, 1900, 2100 MHz). The Galaxy S III classifies as a 4G HSPA+ device, as it allows for a maximum theoretical download speed of 21.1 Mbit/s, and maximum theoretical upload speed of 5.76 Mbit/s. As far as Wi-Fi standards go, the S III supports 802.11 b, g, n, a. The supported Bluetooth version is 4.0.
Processor and Memory:
The global version of the Samsung Galaxy S III arrives with the new
quad-core Exynos 4412 processor, clocked at 1.4 GHz
. The onboard GPU is the
ARM Mali-400/MP4
. We're absolutely pleased with the performance that we're seeing. The Android OS runs extremely fluidly with no skipped frames, while applications load in an instant. There are no significant delays with this phone – it simply lets you do whatever you want to do, without slowing you down or annoying you with unexpected freezes. All of this great real-life performance is replicated with the outstanding results of the synthetic benchmarks as well.
| | | | |
| --- | --- | --- | --- |
| | Quadrant Standard | AnTuTu | NenaMark 2 |
| Samsung Galaxy S III | 5335 | 12016 | 58,6 |
| HTC One X | 4848 | 11024 | 47,4 |
| Samsung Galaxy Nexus | 2000 | 5503 | 24 |
| Sony Xperia S | 3206 | 6595 | 37,5 |
The Galaxy S III comes with
1 GB of RAM
– obviously more than enough for the kind of software that you may install on the device. The built-in storage is 16GB, 32GB, or 64GB, which is a generous amount of space, but if it happens to not be enough for you, then you can easily install a microSD card for up to 64GB more, since the S III supports the microSDXC standard.
Camera:
The Galaxy S II was among the best camera phones of the last 12 months. With the Galaxy S III's new
8MP camera
, it's only natural for us to expect a similar, or even better performance. Indeed, the manufacturer has done a lot of improvements in its camera technology. First of all, the sensor is now back-side illuminated (BSI), allowing for more light to come in for the shot. There's also the Burst/Best shot feature (also available on HTC's One line), which lets you take up to 20 shots in quick succession and then choose to leave only the best one. This is all possible thanks to the zero-shutter lag, which means that it takes less than a second for the phone to auto-focus. The latter is actually a feature introduced by Ice Cream Sandwich, not Samsung, but anyway, it's good to see the manufacturer take full advantage of it.
As usual for a Samsung smartphone, the Galaxy S III's
camera application
features a lot of settings that let you tweak the photo-taking process. There are different shooting modes (Single, Burst, HDR, Beauty, etc.), focusing modes (Auto, Macro, Face detection), as well as many other options for changing the white balance, metering, quality, resolution, contrast and so on. Video is captured at a maximum resolution of 1920x1080, again with the option to tweak a number of settings like exposure, effects, white balance, quality and so on.
Camera interface
For the most part, the
photos
that we took outdoors are satisfying. The Galaxy S III keeps things fairly balanced when it comes to details and noise. The shots aren't particularly sharp, but aren't muddy either. Colors are vivid, and overall, the images look pretty cool. A nasty problem that was available in the GS II is unfortunately kept here, and it has to do with overexposure of brightly lit objects. Apart from that one issue, we're pretty much content with what we managed to achieve with the 8MP camera of the Galaxy S III.
Outdoor samples
The
indoor photos
are also pretty good. Especially when the light is strong, there's very little noise visible, while the handset manages to keep colors fairly natural. We're pleased to see the LED flash being capable enough to illuminate a small room. Yeah, colors do tend to get somewhat colder when you shoot with the flash, at least the objects are clearly visible and there isn't too much noise.
Strong Medium Low light Darkness with flash
Indoor samples
As we said,
video is captured
at a maximum resolution of 1080p, which is the industry standard nowadays. Overall quality is quite good. Again, the image isn't very sharp, but isn't blurry either. Colors are accurate, and thankfully, the frame rate is also more than satisfying at 29 fps.
Samsung Galaxy S III Sample Video:
Samsung Galaxy S III Indoor Sample Video:
Multimedia:
The Galaxy S III is a real multimedia powerhouse. With its giant high-resolution AMOLED screen, enjoying whatever multimedia on the phone is an awesome experience. Since this is an Android device, you can just easily put all of your movies, MP3 and other stuff on the phone's memory and you're set – no syncing required.
The built-in
music player
is quite stock-ish on first glance, but it does offer some cool additional features. For example, it features a pretty good selection of EQ presets, but what's even cooler is the so-called Music Square, which lets you choose the type of music you want to listen to, based on your mood, and it'll automatically pick the best-fitting tracks for you. Basically, it's a square grid, with the horizontal axis going from passionate to joyful, and the vertical one from exciting to calm. It did work pretty well with the tunes in our library.
The built-in music player of the Samsung Galaxy S III
The
video player
of the Galaxy S III is amazing. Upon launching it, you'll be presented with a preview grid, populated with your clips. What makes it so cool is the fact that the clip thumbnails are actually animated, showing you a short preview of the respective movie. It's really impressive to see the handset give you a preview of every single clip at the same time without slowing down – it just makes the experience a lot more pleasant if you happen to be the type of user who watches a lot of video on their phone.
Of course, the Galaxy S III
plays all kinds of video
at up to 1080p resolution. There's no codec or format that can stop it! OK, maybe there are some, but all the popular ones are supported. And boy do things look awesome on that 4.8" HD Super AMOLED screen!
Performance:
The
sound quality
during phone calls has also been worked on. Samsung has implemented an equalizer designed to enhance the voices of your callers, so that they sound more natural and not as... well, phone-like. This technique has obviously worked, as we liked what we heard from the handset's earpiece. The sound is by no means perfect, but it's loud and relatively clear. What's really cool is how the noise-cancellation microphone of the S III manages to filter out all external noises. This way, the person on the other end of the line can hear only you, and nothing else.
The
2,100mAh battery
of the Galaxy S III will be enough to keep the handset going for a full day, even if you are a heavy user. If you use it for just a few calls and texts during the day, and maybe a quick Facebook check, it might as well be able to run for two days on a single charge.
Conclusion:
The
Samsung Galaxy S III
is a spectacular phone. A big part of what makes it spectacular is its incredible specs sheet. Yeah, although its specs can easily be rivaled by strong competitors like the
HTC One X
, which also has a quad-core processor and the other beloved tech goodies, the Galaxy S III manages to shine brighter, thanks to its superior user experience. It doesn't falter as far as core functionality goes, and it even takes care of the minor stuff, trying to improve every possible aspect of your usage.
For a first time ever, TouchWiz actually feels like a good thing. It doesn't completely cover up the great ICS UI, but changes it just enough to make the phone feel different from the stock experience. It adds a lot of nice touches here and there, providing you with more options and customization, without appearing cluttered. We absolutely loved the fact that Samsung has left little hints at some places, which definitely help make the learning curve a lot smoother.
Well, the device is bulky. You'll definitely have to forget about the comfort of using it with one hand only. But that's the way it is with this new breed of Android superphones. If you want to have a giant touchscreen, then you'll have to put up with having a giant phone.
Except for this one little thingy, everything else regarding the phone is on the positive side. The camera isn't perfect, but it's at least good, better than most of the competition. However, when you factor in the flawless user experience of the Galaxy S III, it quickly becomes evident that there's hardly a better Android smartphone currently around. Samsung has once again nailed it with the Galaxy S III and HTC better sell as many of those One Xs while it still can, because the king of the Android jungle is back, and it seems to be very pissed off.
From:
gsmarena.com
reviews.cnet.com
engadget.com
phonearena.com